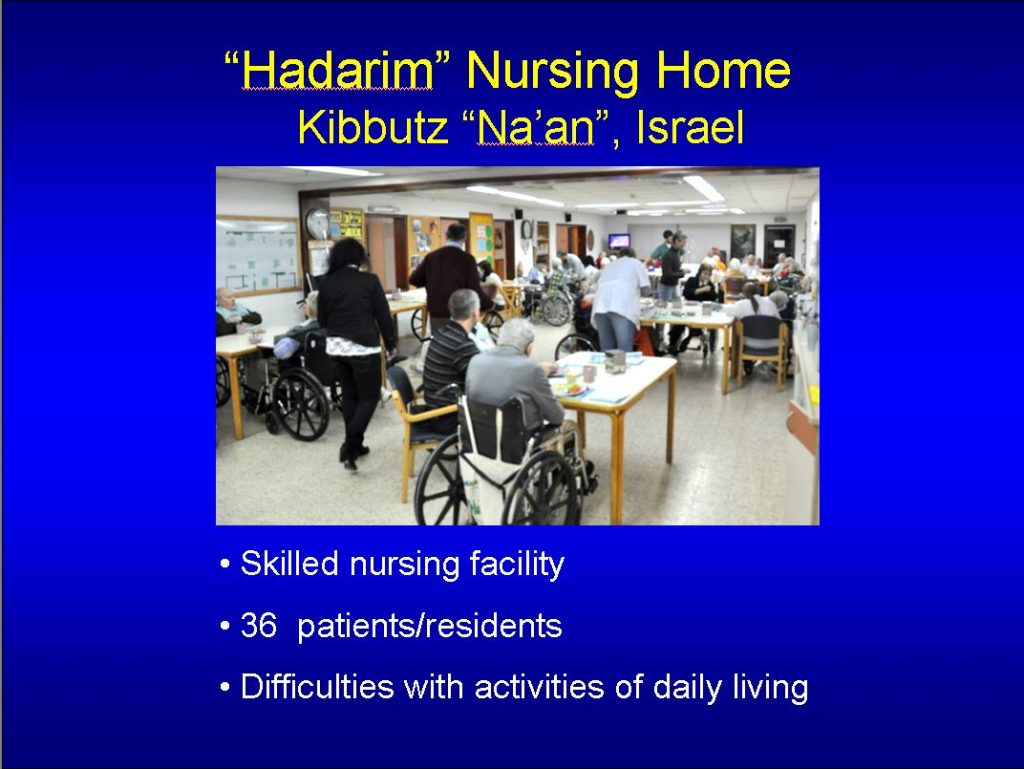 Co-author Zach Klein, explaining the poster in Cologne, said : "The big problem is that they can stop using pharmaceuticals.  Zyprexa is not supposed to be given to the elderly with dementia because it increases mortality. But that's what they give for dementia in all the other nursing homes." The poster featured a matrix listing the adverse side-effects of conventional pharmaceuticals given to the elderly for dementia at other nursing homes that was very reminiscent of one Tod included in his great paper,Cannabis for Post-Traumatic Stress (O'Shaughnessy's, Spring 2004). Cannabis enables patients to cut down or eliminate the use of conventional pharmaceuticals. Both the Israeli researchers and the California clinician recognized the inherent dangers of "polypharmacy."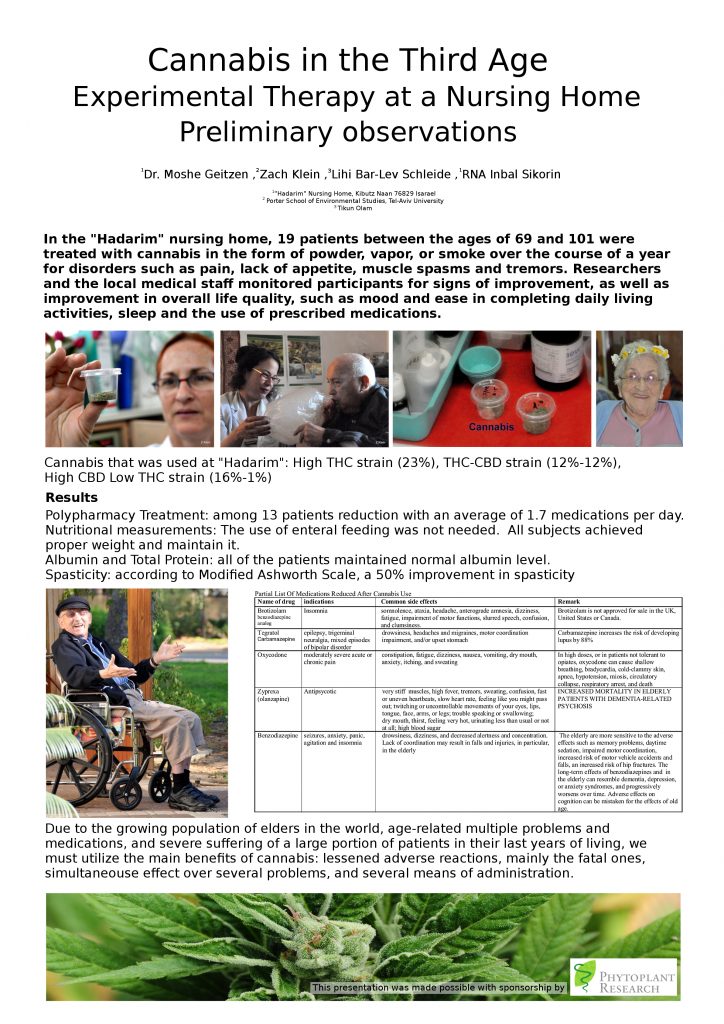 http://www.beyondthc.com/wp-content/uploads/2016/03/OSR12-18-Hadarim-Primrose-Mankins.pdf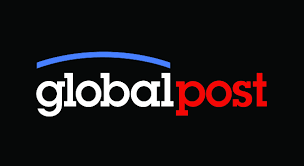 http://www.globalpost.com/dispatch/news/regions/middle-east/israel-and-palestine/130822/israel-embraces-the-miracle-marijuana
The patient's family asked Sikorin to investigate whether cannabis could help, and drew her attention to "Prescribed Grass," a documentary on the medical uses of the drug, by Tel Aviv University researcher Zach Klein.

Sikorin has teamed up with Klein, of Tel Aviv University, to conduct further research.

Numerous studies show that medical cannabis has a beneficial effect on Alzheimer's patients. In one of the most extensive studies conducted so far, Sikorin and Klein followed the progress of 60 dementia patients over three years.

The results have been astonishing. All the subjects of the study saw improvements. And, crucially, none — zero — suffered adverse side effects from the prescribed cannabis.

http://www.cbsnews.com/news/medical-marijuana-montel-williams-impressed-by-israeli-approach/
The Abatin team traveled to Israel to learn how they integrate medical cannabis into their hospitals and care facilities.
[youtube https://www.youtube.com/watch?v=UjMZH_NX3SE]